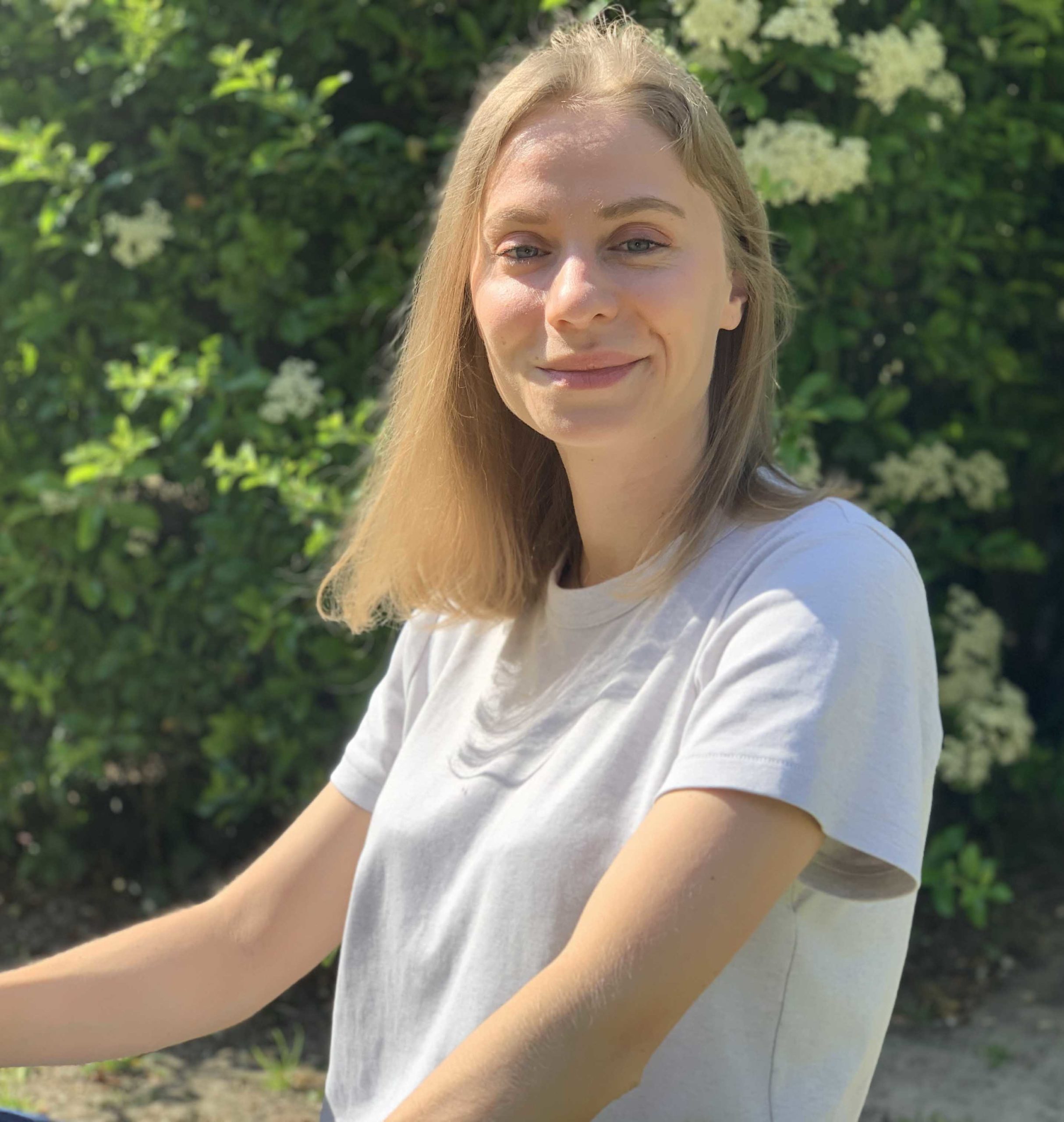 Oksana Iamshanova
Postdoc
I joined Abriel's Group in June 2020 as postdoctoral researcher in order to study macromolecular complexes of voltage-gated sodium channels. My research is focused on the co-regulation of voltage-gated sodium channels. In particular, I am exploring coupled-gating of voltage-gated sodium channels and how other interacting proteins might affect this phenomenon. During this project, I am implementing a variety of biochemical and molecular cell biology techniques (e.g. RT-qPCR, immunoblotting, protein-fragment complementation assay) as well as performing patch-clamp recordings.
Additionally, I am involved in organization of Worldwide Sodium Channel Seminars (https://sodiumchannelseminars.org/).
In my spare time I enjoy spending time with my family, hiking and visiting art museums.
On the Web
Email: oksana.iamshanova@ibmm.unibe.ch

Institute of Biochemistry and Molecular Medicine
Publications
Impact of soce abolition by orai1 knockout on the proliferation, adhesion, and migration of hek-293 cells. Bokhobza, A., Ziental-Gelus, N., Allart, L., Iamshanova, O., Abeele, F.V. Cells, 2021, 10(11), 3016. doi: https://doi.org/10.3390/cells10113016
4TM-TRPM8 channels are new gatekeepers of the ER-mitochondria Ca2+ transfer. Bidaux G, Gordienko D, Shapovalov G, Farfariello V, Borowiec AS, Iamshanova O, Lemonnier L, Gueguinou M, Guibon R, Fromont G, Paillard M, Gouriou Y, Chouabe C, Dewailly E, Gkika D, López-Alvarado P, Carlos Menéndez J, Héliot L, Slomianny C, Prevarskaya N. Biochim Biophys Acta Mol Cell Res. 2018 Jul;1865(7):981-994. doi: 10.1016/j.bbamcr.2018.04.007. Epub 2018 Apr 18. PMID: 29678654.
Molecular mechanisms of tumour invasion: regulation by calcium signals. Iamshanova O, Fiorio Pla A, Prevarskaya N. J Physiol. 2017 May 15;595(10):3063-3075. doi: 10.1113/JP272844. Epub 2017 Apr 21. PMID: 28304082 Free PMC article. Review.
Calcium homeostasis in cancer: A focus on senescence. Farfariello V, Iamshanova O, Germain E, Fliniaux I, Prevarskaya N. Biochim Biophys Acta. 2015 Sep;1853(9):1974-9. doi: 10.1016/j.bbamcr.2015.03.005. Epub 2015 Mar 9. PMID: 25764980 Free article. Review.
Identification of the Elusive Pyruvate Reductase of Chlamydomonas reinhardtii Chloroplasts.
Burgess SJ, Taha H, Yeoman JA, Iamshanova O, Chan KX, Boehm M, Behrends V, Bundy JG, Bialek W, Murray JW, Nixon PJ. Plant Cell Physiol. 2016 Jan;57(1):82-94. doi: 10.1093/pcp/pcv167. Epub 2015 Nov 15. PMID: 26574578 Free PMC article.
Comparison of fluorescence probes for intracellular sodium imaging in prostate cancer cell lines. Iamshanova O, Mariot P, Lehen'kyi V, Prevarskaya N. Eur Biophys J. 2016 Oct; 45(7):765-777. doi: 10.1007/s00249-016-1173-7. Epub 2016 Sep 22. PMID: 27660079.