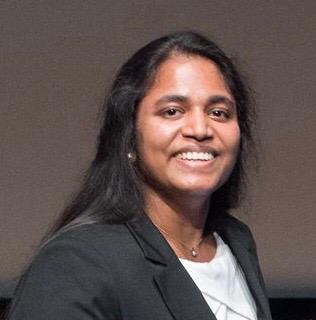 Varjany Vashanthakumar
Visiting Master student
I am a Master student in medical biology from the University of Lausanne doing a six month master's project at Abriel Lab. My master's project studies the effects of gain-of-function TRPM4 channels in the hearts of knock-in mouse-line via electrocardiogram readings.
Since I was a student, I have always loved lectures on the physiology of the heart and was always fascinated by how such a small thing lying between our hands could keep beating and fighting to keep us alive. Most precisely, I was completely astonished when I was given a chance to listen to a healthy heartbeat which I like to call "the music in us". I think that was the decisive moment for me to pursue my studies in understanding the heart and its diseases. With this master's project, I will be taking the first step toward accomplishing my dream.
When I am not in the lab, I like to draw, play the guitar, read, learn new things and, most importantly, listen to music.
On the Web
E-mail: varjany.vashanthakumar@unil.ch